ATLANTIC AVIATION
Services
Brand strategy & positioning
Naming & verbal branding
Identity & design
Digital & social media
Getting Aggressive
In 2006, Haley Aerospace began its long-term, successful relationship with Atlantic Aviation, now one of the largest networks of fixed base operators (FBOs) in the U.S. Though Atlantic Aviation is currently valued at over $1 billion, at the time of engaging Haley Aerospace, its total value was just $250 million. They were looking to improve their bottom line.
Atlantic came to the table with ambitious plan, looking to grow its little-known aviation brand aggressively by acquiring new companies and rebranding them as their own. Unfortunately, they didn't have any branding, marketing or advertising tools in place to reach this end-goal—only a logo. Haley Aerospace immediately go to work, building the foundation for a billion-dollar brand piece by piece.
Executing the Vision
Atlantic Aviation's executives had an idea of what they wanted for their company: to find their voice in the marketplace and position themselves to grow quickly. To achieve this, Haley Aerospace provided: aviation brand strategy, naming and verbal strategy, identity and design, advertising, marketing, digital and social media strategy.
Haley Aerospace's strategic efforts included designing, developing and launching all customer touchpoints, such as Atlantic's website, trade show booth and materials, fuel truck designs, advertisements and more. Just a few of the campaigns Haley has spearheads for Atlantic include: "Experience the Atlantic Attitude," "Everything you love about Atlantic, virtually everywhere you go," "Absolutely Atlantic" and "High Above. Far Beyond."
Expanding Horizons
At the beginning of Haley Aerospace's engagement, Atlantic was a small aviation brand and fixed-base operator with just 16 locations. Thanks to the carefully executed brand positioning on all new collateral, the company was able to more than triple that by 2017. Atlantic now has more than 60 locations worldwide.
Guiding the Way
As Atlantic Aviation continues to expand, Haley Aerospace guides the way in regards to branding and marketing. With each new location, Haley's experts work to ensure brand consistency across all touchpoints, making sure all customers—no matter which FBO they visit—fully grasp the brand, services and personal attention Atlantic Aviation has to offer them.
Soaring High
Thanks to Haley Aerospace's efforts and the subsequent expansion of the organization's FBO network, Atlantic Aviation has been able to serve travelers at some of the most popular business and recreational destinations in the U.S. Haley continues to work closely with key stakeholders in the company for its 2017 campaign, "High Above. Far Beyond." This publicly held company is now one of the premier aviation brand and fixed-based operator in the nation.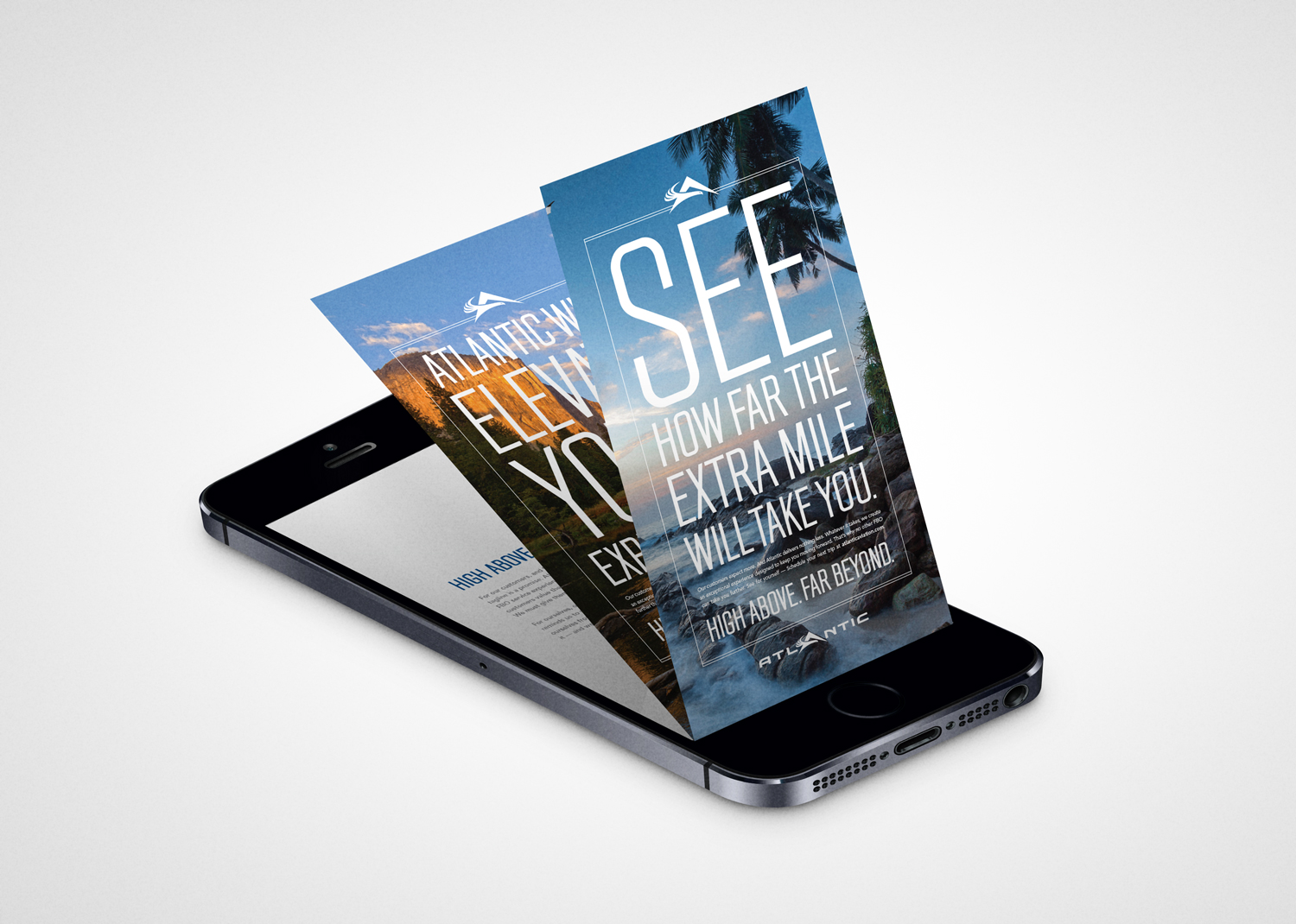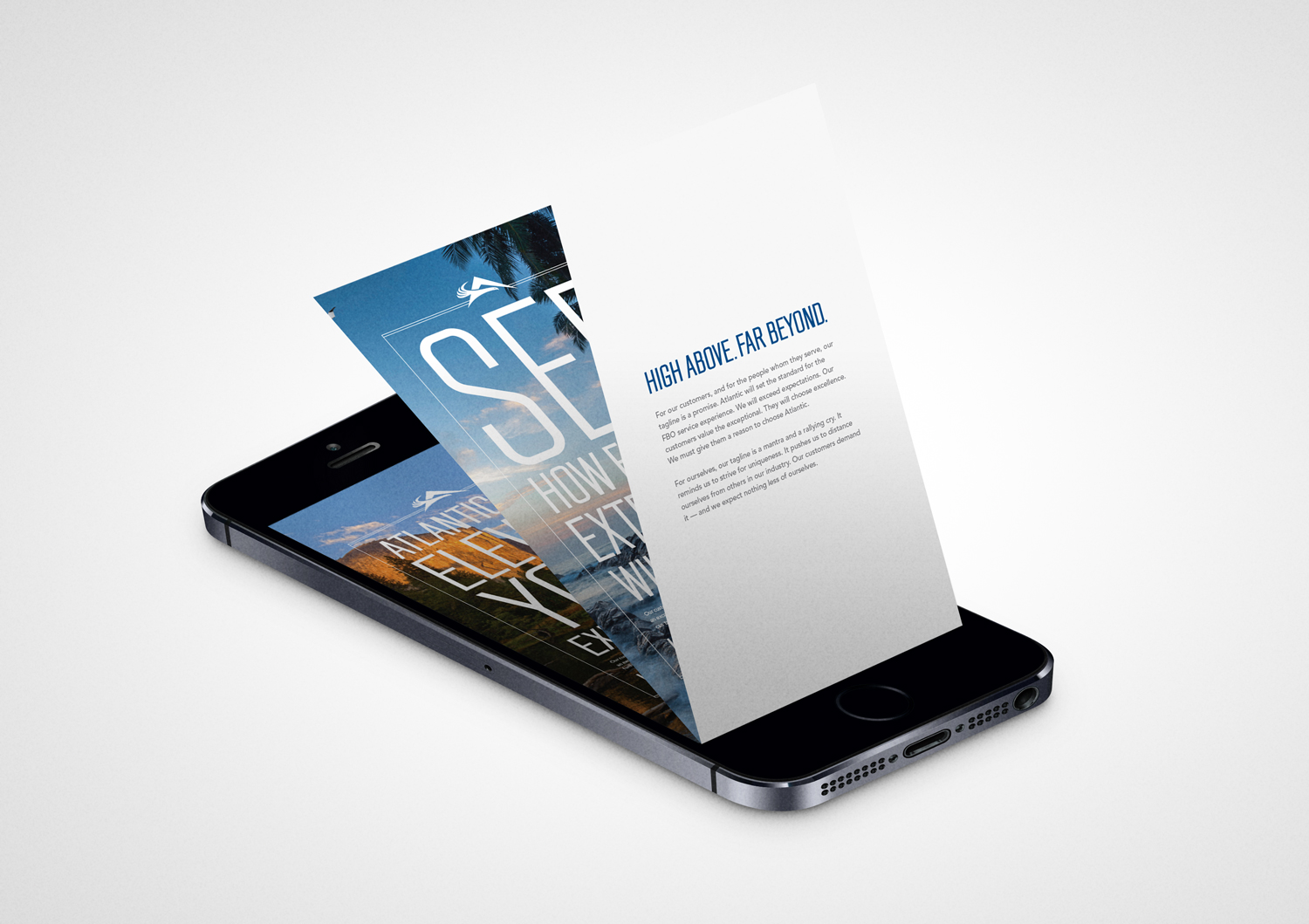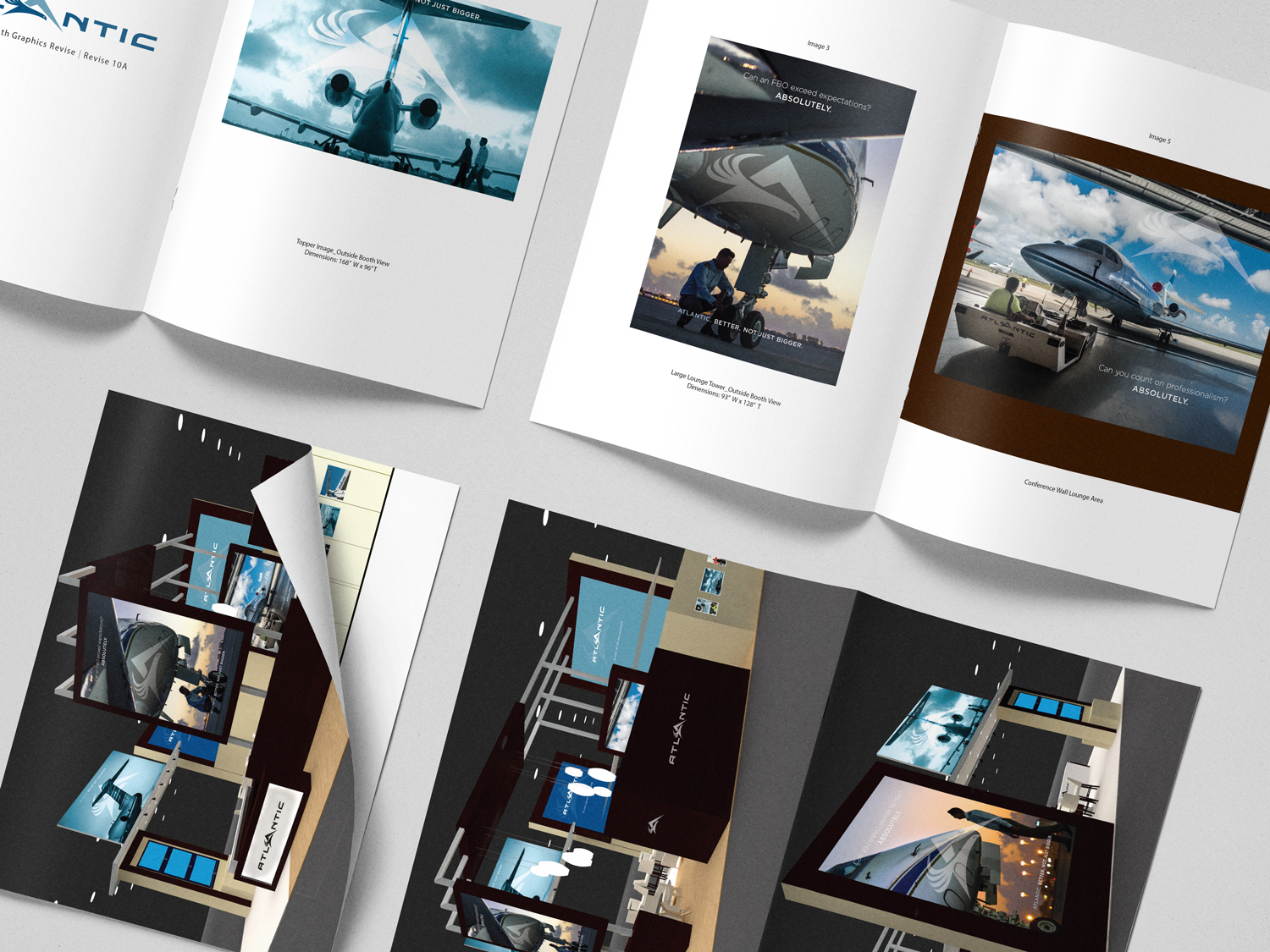 "The thing that strikes me the most about Haley Brand is the level of professionalism all the while maintaining a friendly fun relationship, that you know is so important to me. The work with ads, web site , public relations assistance, etc. , has improved the look and feel of our brand. In my mind that translates into dollars to the top line. Thanks for all you do for Atlantic!" Vice President Sales and Marketing, Atlantic Aviation