Case Study: Bell/Agusta Aerospace Company
Identity
When industry titans Bell/Agusta first came to Haley Aerospace, they needed help launching their newest joint aircraft. The only catch? The craft didn't actually exist yet. Only just past the blueprint stages, Bell/Agusta's AB139 helicopter needed everything—branding, marketing and even a targeted ad campaign for the U.S. Department of Homeland Security. Though the twin-engine, multipurpose craft still had years until its official launch, Bell/Agusta wanted it ready to go to market the very minute it went into production. And that's where Haley Aerospace stepped in to help. The first step: brand the aircraft.
Global Recognition
Bell/Agusta's ultimate goal was to promote the AB139 across all world markets, including military outfits, corporate buyers, search and rescue organizations, governments, oil and gas corporations, emergency services and more. This required several multi-level campaigns working simultaneously toward the same goal: selling a yet-to-be-produced, multipurpose craft in high volume. Using a fully integrated, holistic strategy that included branding, naming, social media, media buying, advertising and digital marketing, we helped achieve just that.
And the success of the AB139 launch has been undeniable. More than a decade later, the helicopter is still in wide use with military branches, search and rescue teams, and corporate flyers all over the world—and it was the efforts of Haley Aerospace, which illustrated the broad capabilities and sheer power of the aircraft, that helped get it off the ground.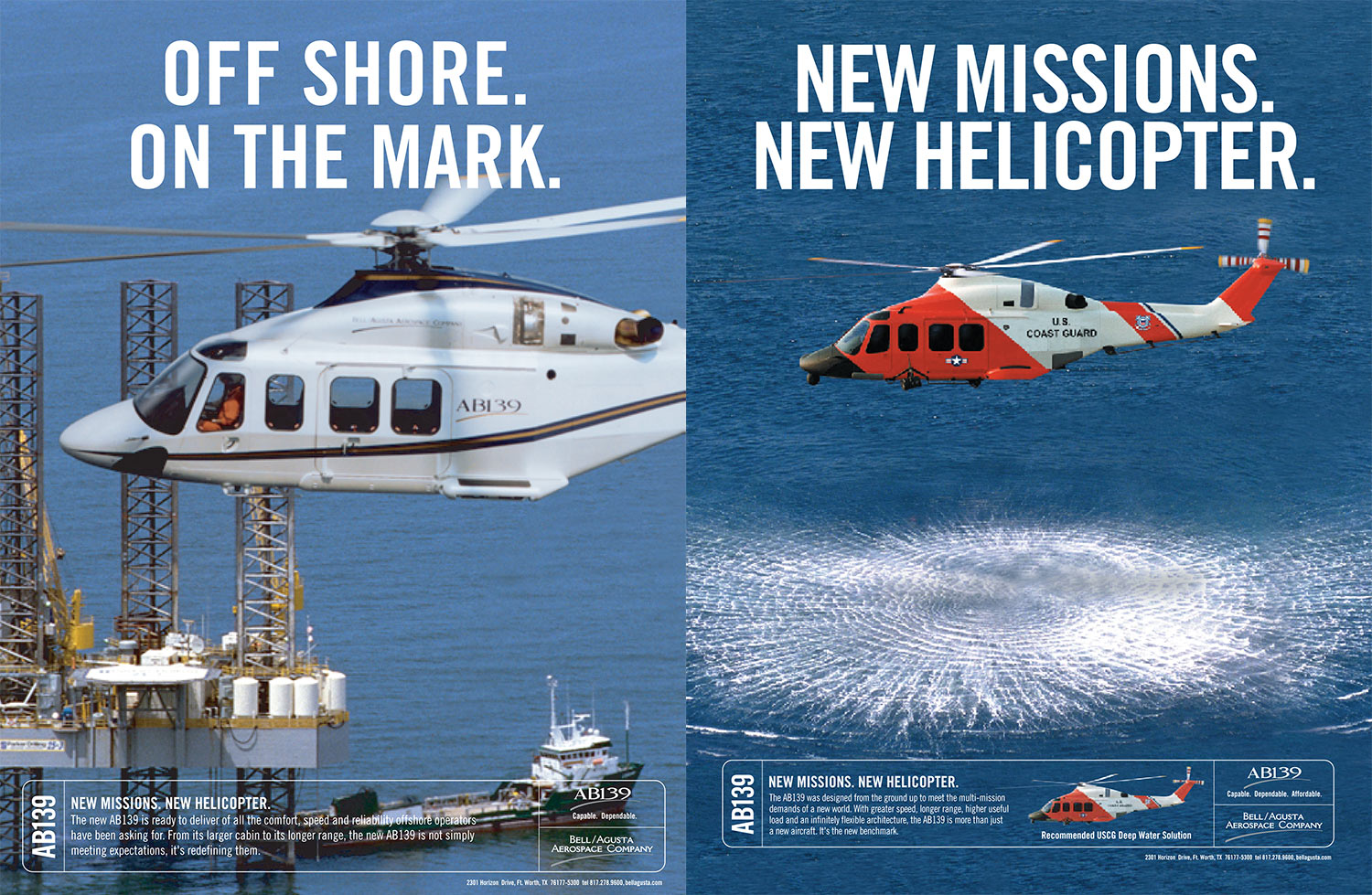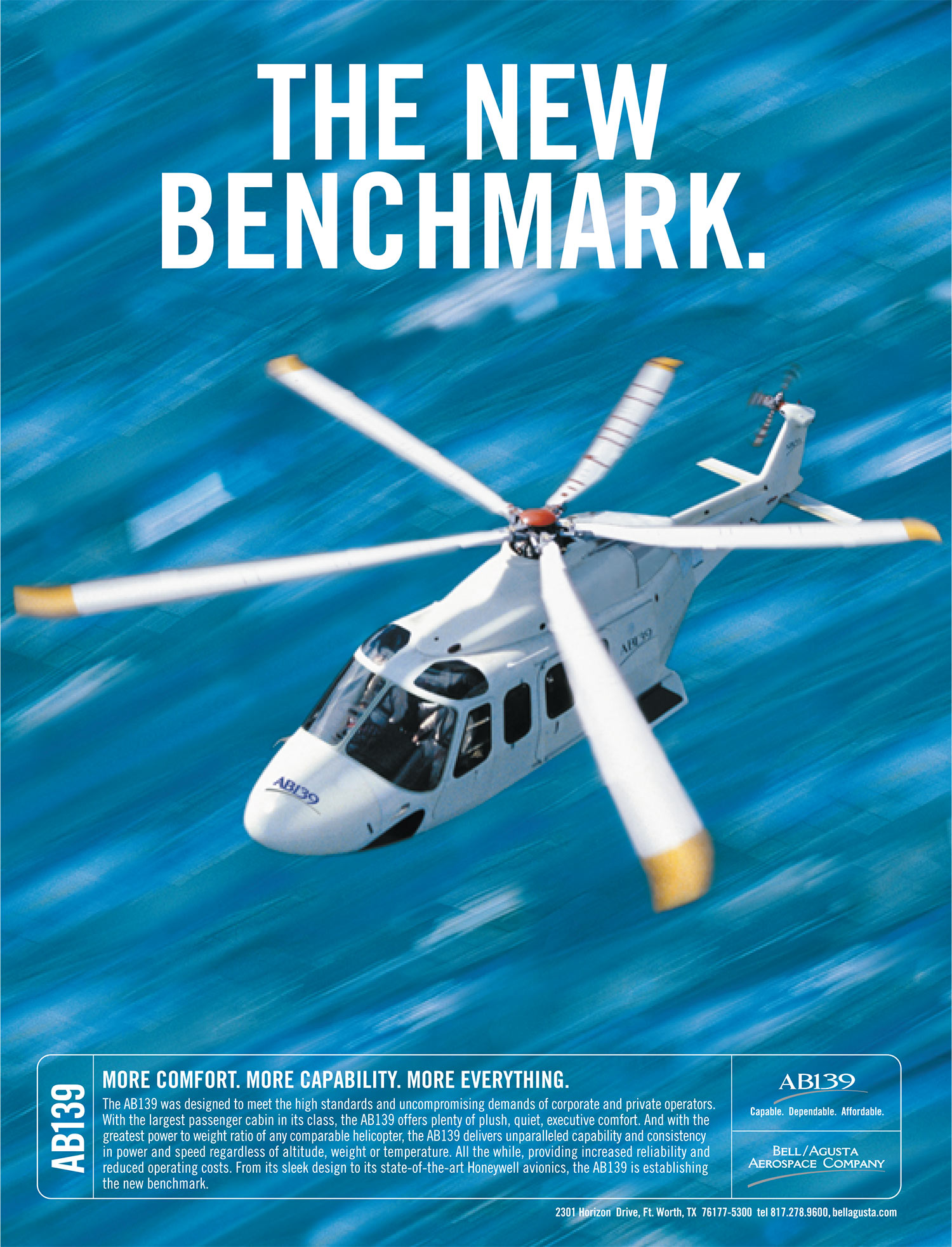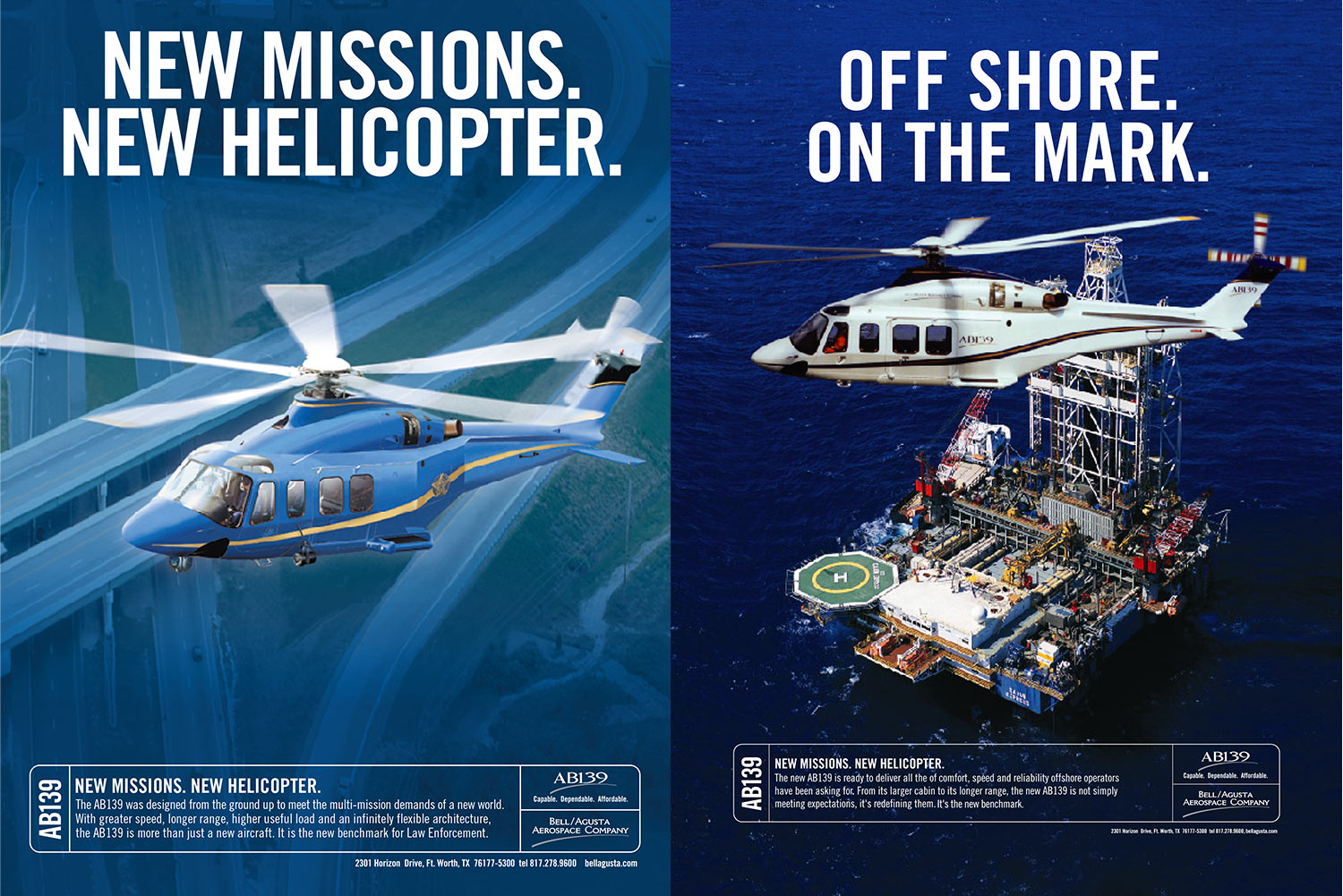 "Haley Brand provided an excellent proposal for promoting the company image and new brand while attracting follow-up action by those who engaged the various media." Director of Sales and Marketing, Bell/Agusta