Case Study: Triumph Group, Inc.
Identity
As a global leader in overhauling and supplying aerospace systems, Triumph Group had grown quickly – absorbing nearly 50 unique companies in a very short time span. The result was an inconsistent, disjointed brand that confused the very consumers Triumph was trying to serve.
We helped Triumph hone in on a more consistent brand identity, devising the tagline "One name, many solutions." We also helped creating Triumph TLC Solutions, a five-phase offering that offers consumers manufacturing, delivery/warranty support, MRO, end-of-life and surplus via the company's varied divisions and strengths. We developed a logo for this new vision and helped brand the organization as a "life cycle partner," not just a one-service provider. This new identity is reflected across all Triumph collateral to this day.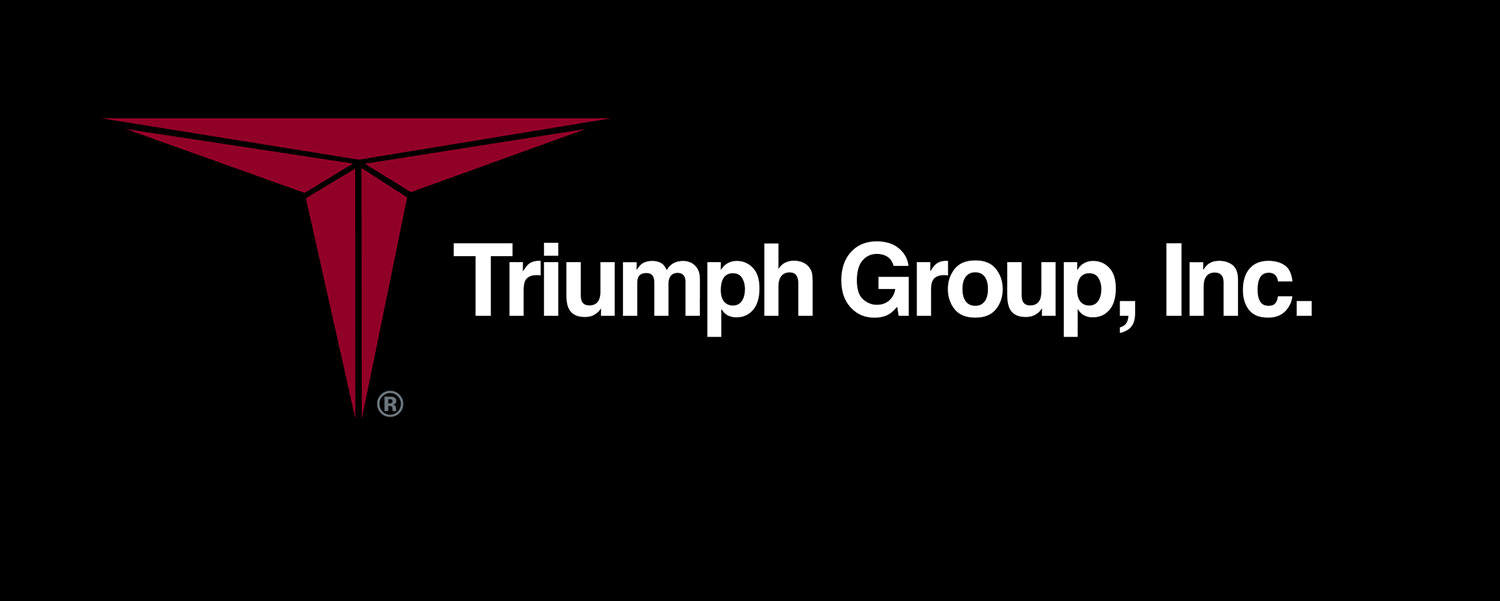 Advertising
Once Triumph had a more streamlined brand, the door was wide open for new advertising and marketing opportunities. We launched several ad campaigns to raise awareness of Triumph's new identity, drawing attention to its full-service, start-to-finish offerings as well as its convenient and accessible locations across the nation. We also drummed up industry interest.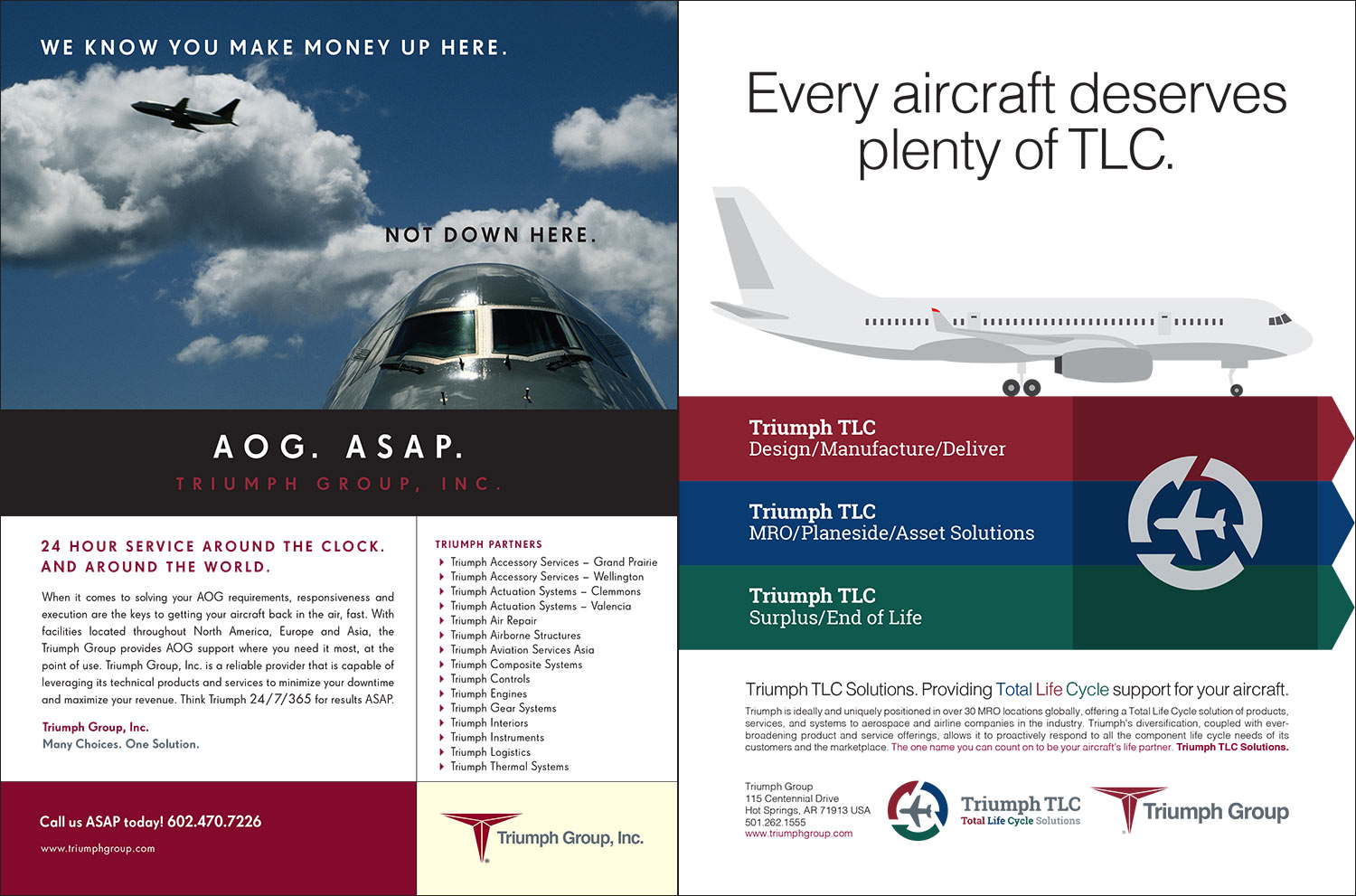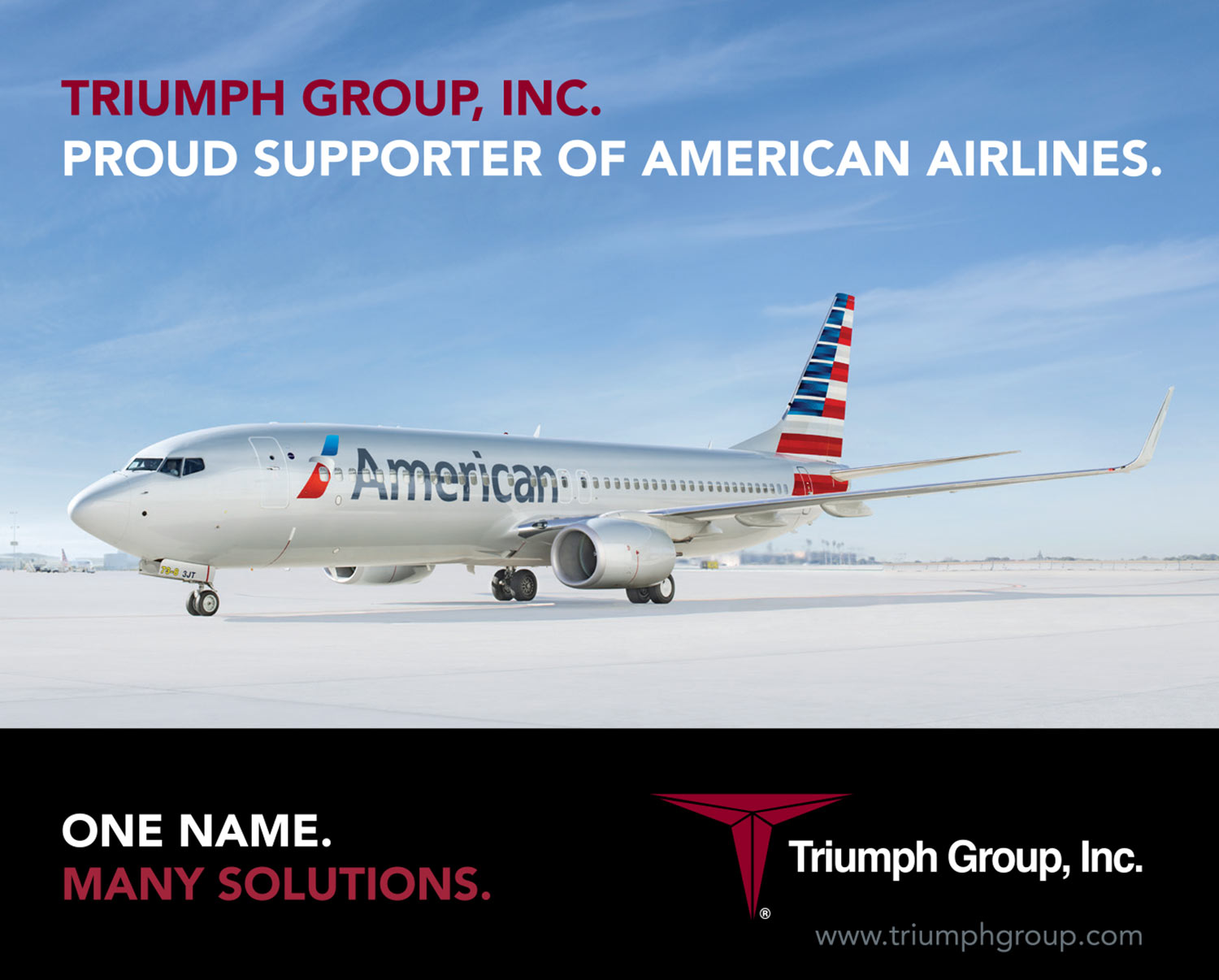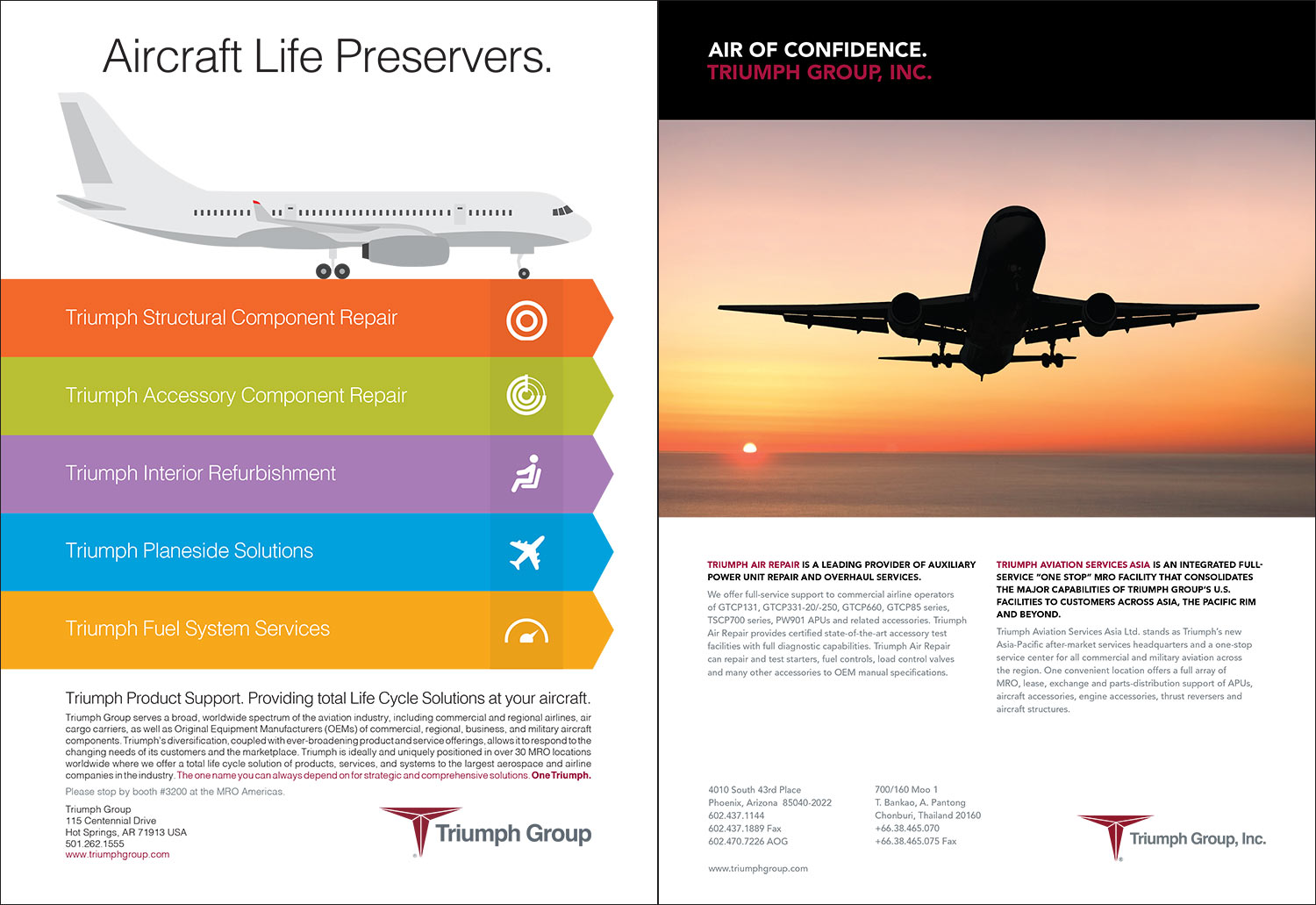 Brochure
In addition to a series of advertisements, we also created a custom brochure for Triumph TLC Solutions, which included information, diagrams and one-sheets for all arms of Triumph's organization. The result was a descriptive, easy-to-understand piece of marketing collateral that can be used in sales efforts for many years to come.