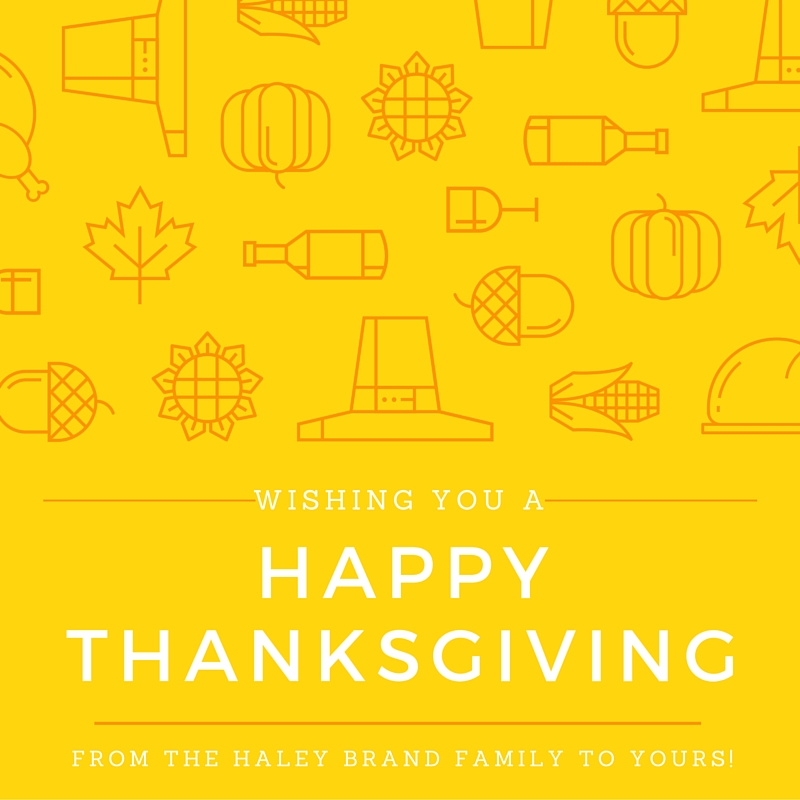 We might all be off work on Thursday, but marketing never stops.
Every day – whether it's a holiday or not – is another opportunity to reach our customers, deliver stellar service and cultivate brand loyalty.
And Thanksgiving? That's the best day of all.
Why Thanksgiving?
Thanksgiving is all about giving thanks – thanks to people, places and, you got it, even companies that have made an impact on our lives.
From an aviation marketing perspective, it's also a time when we can show those customers just how much we appreciate them … how much their money, time and effort has meant to our organizations.
Because you are thankful, right?
Without customers, your business wouldn't exist. There'd be no paychecks on Friday, and no paid time off this week to spend with your loved ones.
Those customers deserve recognition. And you know what? When you offer it, they'll repay you in spades.
Showing customers your appreciation not only makes you look good, it also makes them feel good. And that's what customers are looking for with brand interactions … to feel connected, inspired and wanted.
Give them that, and you'll have a customer for life. And isn't that the point?
How to Give Thanks
Want to show your customers just how thankful your aviation brand is this Thanksgiving? Here are a few ways to do it:
Keep it simple. Giving thanks doesn't have to be complicated. Just send out a simple email to your contact list, thanking them for their part in your success over the last year. Bonus points if you can get your CEO to write it. Customers love feeling important!
Give back. You can also give customers a little thank-you gift, if you're feeling generous. In the aviation industry, things like frequent flyer miles, awards dollars and free upgrades are great options. You can also go with coupons for future services or even discount codes.
Go social. Have an account of Facebook, Twitter or Instagram? Send out a Happy Thanksgiving message via those pages, or even create a festive graphic to post across all platforms. Your followers will love seeing you in the holiday spirit!
Send out cards. Christmas cards have become a thing of the past, and Thanksgiving cards, well those are even rarer. Surprise your customers with a little snail mail, and show them that they're worth the extra effort. Who knows, you may get full display on their mantel, and if their holiday guests see it, that's free exposure for your brand!
Invite them in. Celebrating Thanksgiving around the office? Invite your customers to take a pic. Post photos on your Facebook page, send out an email recap of your turkey feast, and just make your customers feel like a part of it all. Maybe they'll even share some of their own celebrations in return.
Thanksgiving offers the perfect opportunity for an aviation brand to show its gratitude. Want more holiday guidance? Contact the expert aviation marketing team at Haley Aerospace today. We're here to help.