Tagline
After years in the business, AeroTurbine's branding had become static, outdated and behind the times. Its unique selling proposition had become muddled in the changing marketplace, and the overall look, feel, and voice of the brand seemed out of touch. To establish AeroTurbine as a stronger player in the industry, Haley Aerospace devised the "Power" campaign, which declared "The Power to Perform, The Power to Deliver, The Power to Make a Difference, and The Power to Change How You Do Business." Descriptive yet succinct, the "Power" tagline helped AeroTurbine better articulate its strategic position, its long history in the business and the unique value it could offer customers.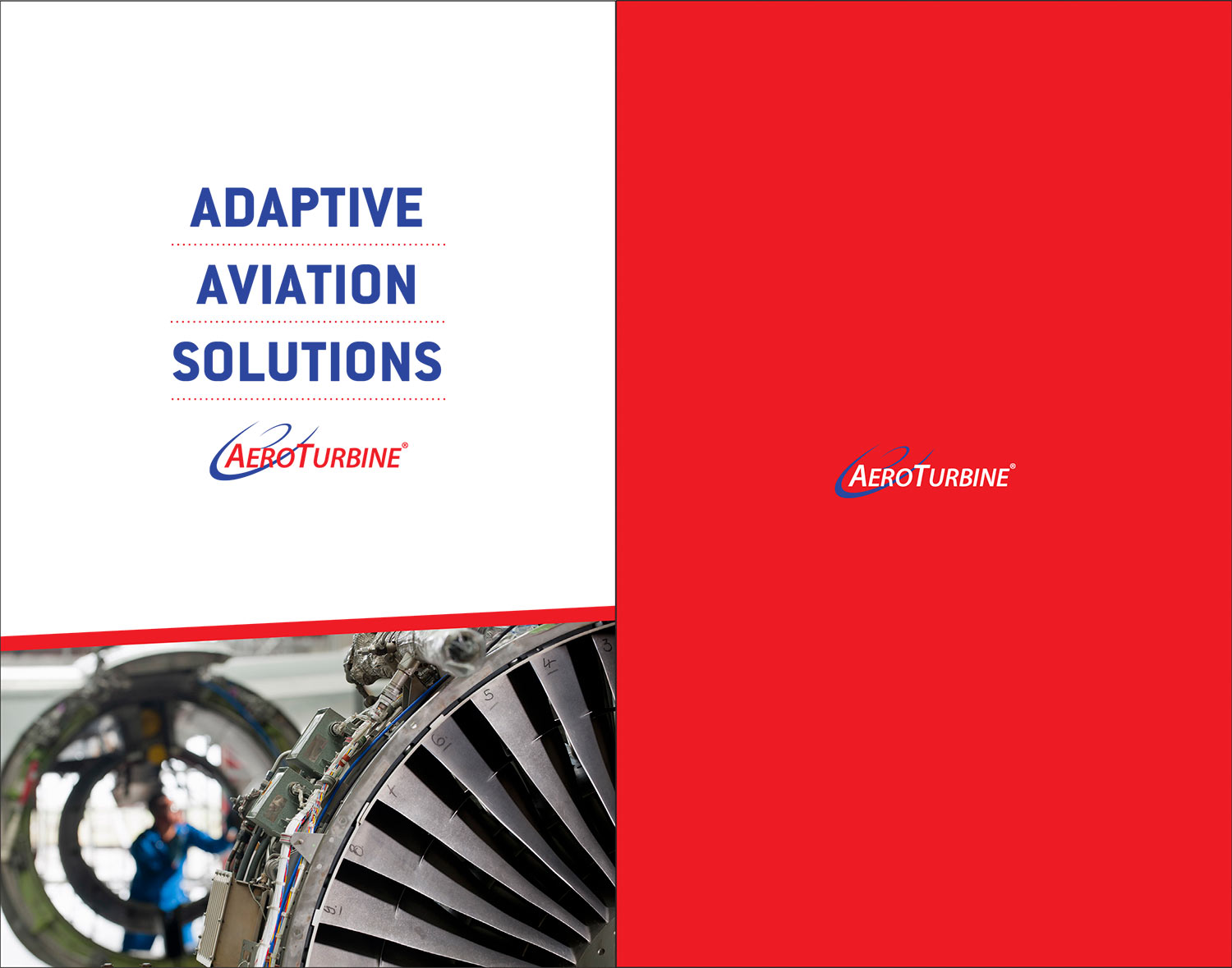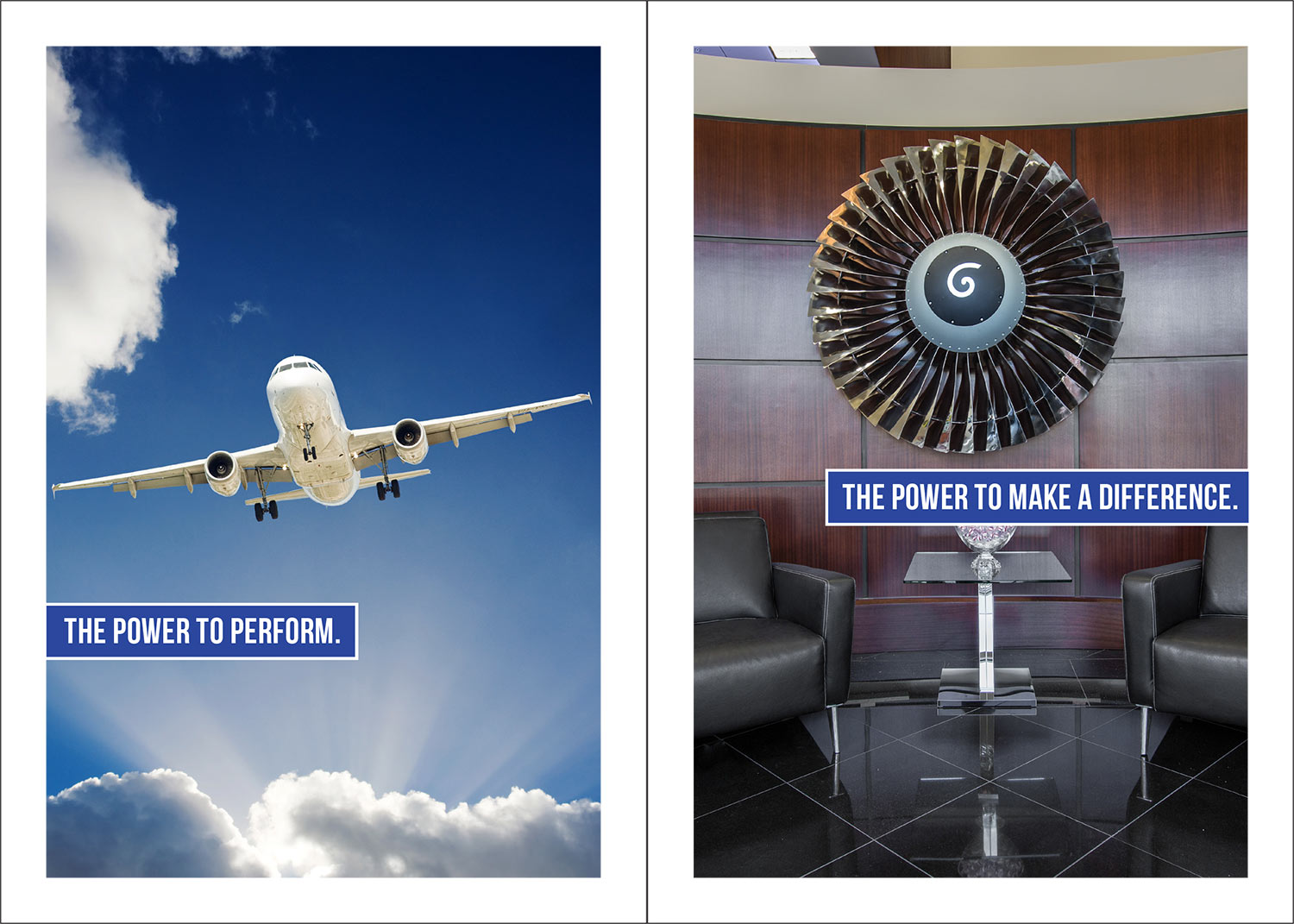 Collateral
It wasn't just the individual elements of AeroTurbine's rebranding campaign that Haley Aerospace spearheaded. Once these portions were completed, Haley Brand also assisted in packaging and guiding the entire rollout of all new assets. This helped ensure consistency in look, voice and feel across all channels and gave AeroTurbine one single, consistent identity that customers could count on. We also gave AeroTurbine's collateral a complete content makeover across all customer touchpoints.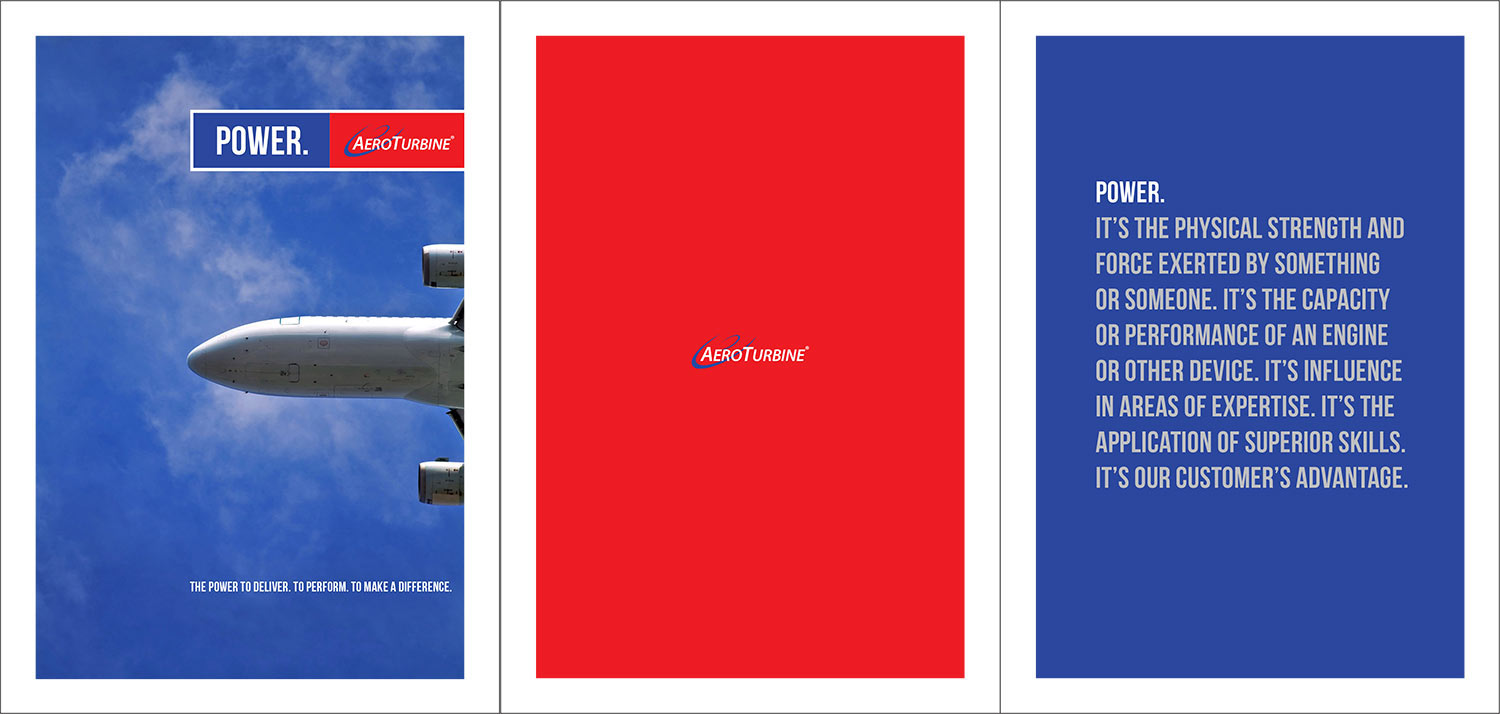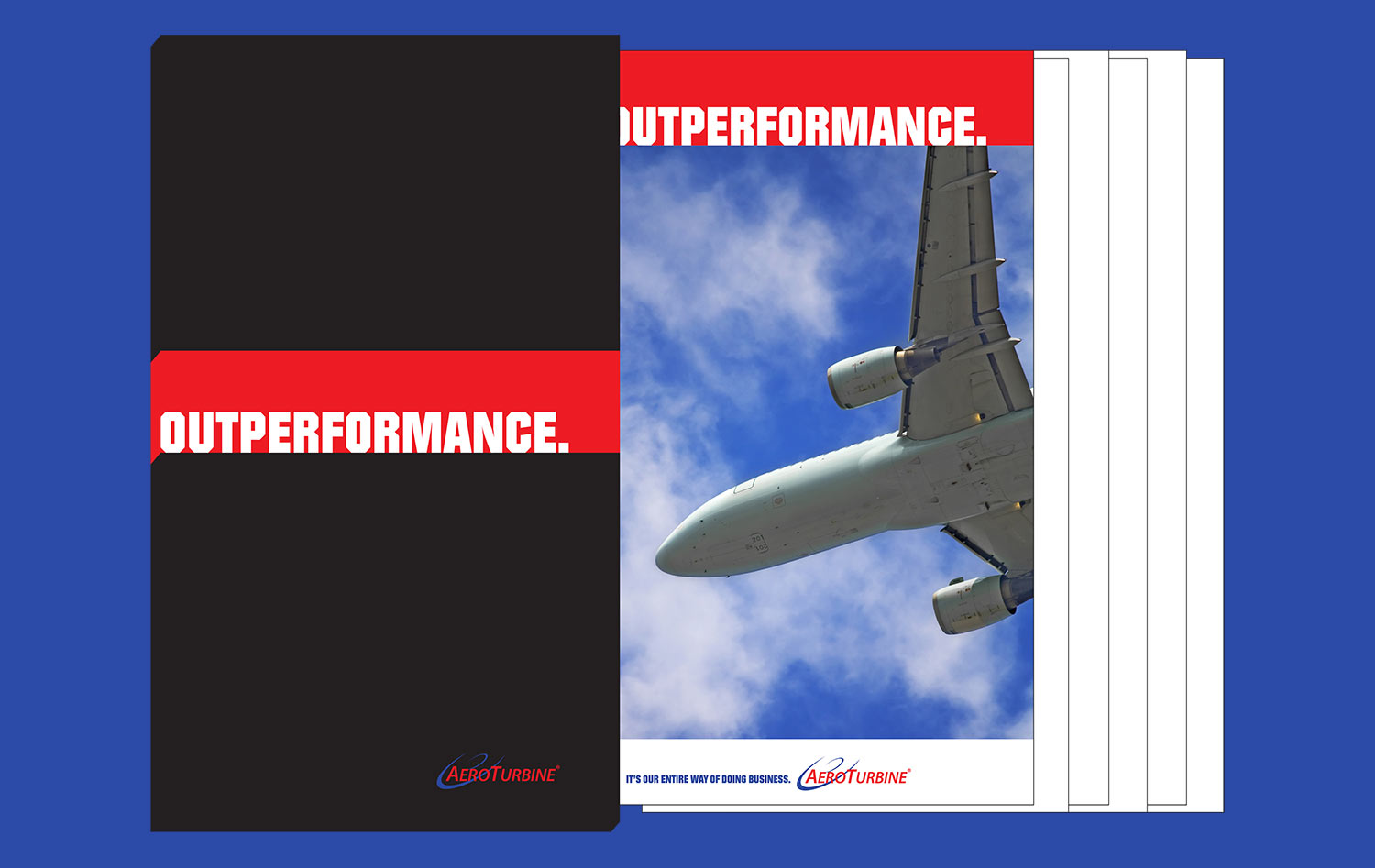 "Haley Brand gets it. Their ideas and designs were above and beyond my expectations." Customer Service and Marketing Manager at AeroTurbine, Inc.