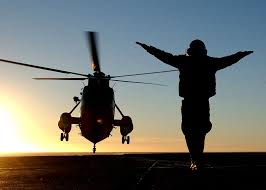 As one of the premier aviation marketing agencies in the country, we make following aviation and aerospace news one of our highest priorities. We watch all the biggest publications, read all the blogs and follow all the reporters, and we stay on top of the industry's leading trends and changes daily.
While this certainly makes us well equipped to help our clients and customers, it also comes with a huge benefit for you. We read the news, so you don't have to.
That's right. Whatever position you hold at your company, we understand how busy you are. You've got customers to please, bosses to impress and shareholders to keep happy, and you just don't have the time to stay up on industry news as much as you'd like.
Well, we have you covered. From here on out, we'll be providing you with a handy, headline roundup at the end of every month. We'll sum up some of the month's most interesting news in aerospace, defense, business aviation, MRO, UAV and more.
Today, we're taking a look back at September. Catch up on all that happened this month now:
Although just released this week, Rockwell Collins' 2016 BizAv outlook is one of the biggest pieces of aviation news to hit this month. According to the industry leader, most sectors of business aviation will see only a modest increase – if any – over 2015 numbers. In fact, the company has announced it will reduce production rates of both midsize and light business jets, and it expects business and regional jet OEM sales to decrease as well. This comes just one week after Bombardier announced a similar rate reduction of its Global 5000 and 6000 aircraft.
Lockheed Martin and representatives from the Pentagon have declared the F-35 to be the expected leader in defense aircraft for the next two or even three decades. According to Lt. Gen. Christopher Bogdan, "Nothing compares to it. I'd put this airplane up against any airplane in the world today, tomorrow and for the next 20 or 30 years, and we will come out ahead." Pentagon Procurement Chief Frank Kendall agreed, "We don't expect any airplane that is currently in development to be seriously competitive with this airplane."
More than 100 exhibitors showed up in St. Louis earlier this month for the NBAA Business Aviation Regional Forum. Visitors were able to view 25 aircraft, including the Cessna Citation Latitude, the Gulfstream G65ER and three Falcon 900s. NBAA President Ed Bolen also used the forum to brief BizAv professionals on FAA news, tax policy, airport access and other features facing the industry. This event marked the final NBAA Regional Forum of the year. Check out photos of the event here.
According to a recent study called "Effects of Airline Industry Changes on Small- and Non-Hub Airports," small airports have some changes to make if they want to see success in the coming years. The study revealed that domestic carriers saw a 17 percent drop in flights over the last decade, resulting in a 32 percent decrease in non-hub traffic and a 21 percent decrease in small-hub traffic. In order to bounce back, the study says small airports need to find ways to make routes more profitable for carriers – at least more profitable than other routes in the area. A "retention strategy" is also important to keep those carriers happy and "maintaining constant communication with community organizations and conducting rigorous analysis of existing service and passengers to best suit the needs of the carriers and the community" is crucial.
At a Wichita Aero Club appearance, Brian Barents, chairman at Aerion Corp., announced the development of a Mach 1.5+ supersonic business jet, courtesy of Aerion and Airbus. Barents said he expects the jet to be certified by 2023, and that demand for the supersonic flyers could jump to 600 over the next 20 years. The jets would come with a $120 million price tag.
Turbulence may be a thing of the past thanks to some new technological advances. Electronic flight bags, onboard tablets and other new cockpit avionics systems are helping pilots better circumvent turbulent areas and plan routes based on weather and sky conditions. Though many of these products are only in research stages, we can look forward to the benefits they'll bring a few years down the road.
Alan Purwin, one of the helicopter industry's most well-known pilots, perished in a Sept. 11 crash in Colombia, while filming the Tom Cruise movie Mena. The industry has come together to honor him throughout the month, remembering the huge contributions he made to the air medical fields and the helicopter news sector. Purwin, who flew in such films as Pearl Harbor and Transformers, was also the president of Helinet, which captured news footage across the world. As part of Helinet, Purwin was actually one of the first pilots to capture footage of Hurricane Katrina – footage that helped to raise awareness and speed up assistance to the area. Purwin also launched an air ambulance program for Children's Hospital Los Angeles, which still operates to this day, saving hundreds of children across California every year.
The FAA will soon team up with NASA and the RTCA to create a standards committee for commercially used small drones (those less than 55 pounds). According to RTCA President Margaret Jenny, "The effort would develop performance standards, or operational parameters, for drones that are used for commercial purposes, such as Amazon's proposed Prime Air package delivery service. It is not aimed at drones flown by hobbyists for recreational purposes."
Be sure to check back on the blog weekly for great aviation marketing tips, industry news and more, and head back here in one month for another headline roundup!