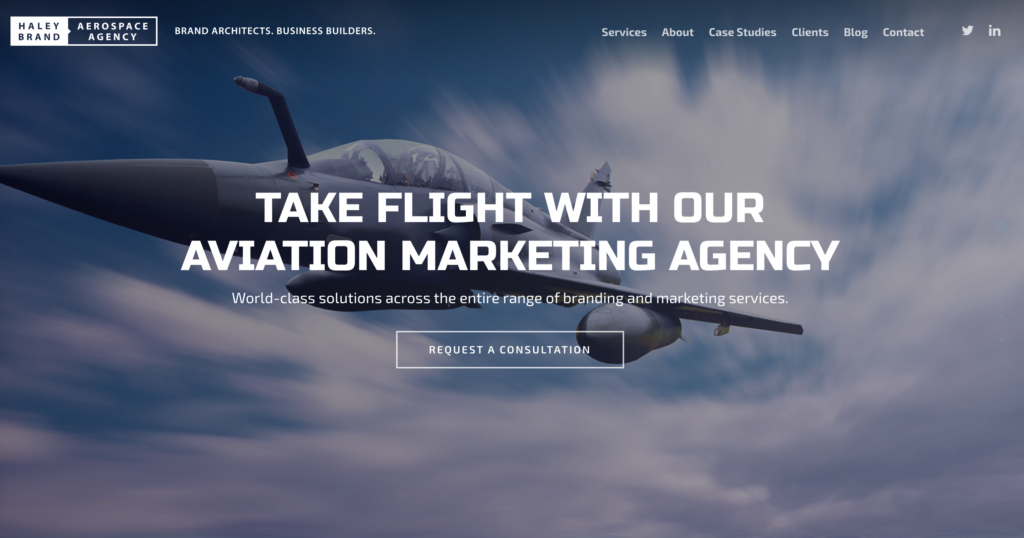 We are thrilled to announce the launch of a new website for Haley Brand Aerospace Agency. This coincides with our expanding role as an industry leader in aviation marketing, advertising, and branding.
This is the culmination of more than a year of in-depth research into what sets us apart as an aerospace marketing agency. We met with internal and external sources to glean this information. What we discovered is that we have two key differentiators. One is a team of senior-level professionals. The other is a true passion for customer service from Haley's experts.
"Because we all have years of experience, accounts will never be handled by junior players," said Gayle Haley, Founder & President of Haley Brand Aerospace Agency. "Our experts are there every step of the way to offer proven solutions, as well as fresh approaches that win big."
The new website offers almost 20 aviation case studies. They prove our expertise in everything from defense marketing to online marketing for b2b. We believe, "if you can't measure it, you can't manage it." Our case studies do just that. They show how we deliver value and returns on investment that contribute to the bottom line.
The new website also clearly distinguishes our areas of expertise and boasts a clean design and intuitive navigation system. The improved and simplified menu directs you to the most relevant information. The site also works beautifully on mobile, making it easy to navigate the site from many browsers and portable devices.
Haley Brand Aerospace Agency has become known industry-wide for our work in the aviation, aerospace, defense, and other high complexity markets. We would love to work with you! If you're looking for a full-service aviation marketing agency, contact us. We can move the needle for your company.